Ripley Tools and their Use of 3D Printing
3D printing continues to revolutionize manufacturing processes every day in a multitude of industries. To dive deeper into its impact, we interviewed our friends at Ripley Tools, a customer of ours who specializes in tool manufacturing. Ripley Tools, located in Cromwell, Connecticut, use 3D printing to develop hand and power tools. For this interview, we spoke to Brian Bourgoin, Engineering Director at Ripley Tools. He has been with Ripley for 7 years and carries with him an impressive 25 years of 3D printing experience. Currently, Bourgoin and the team take advantage of the 3D Systems ProJet MJP 2500 Plus and use the machine primarily for prototyping and tooling.
"The 2500 offers incredible accuracy and easy post processing."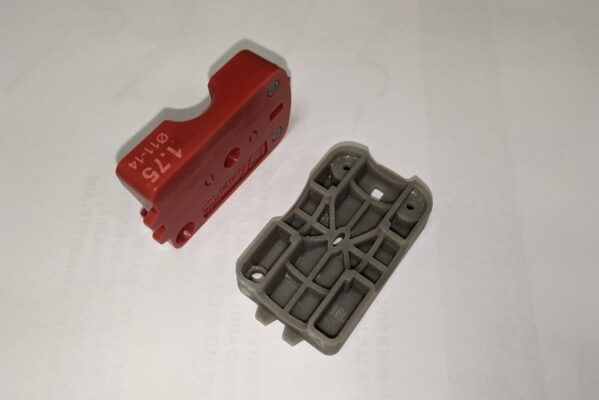 Brian shared with us that Ripley prints 3-4 days a week and every weekend. Often, they find themselves printing overnight and on weekends to boost efficiency. As stated previously, Ripley uses their ProJet MJP 2500 Plus to develop prototypes. Bourgoin finds the 2500 to be the best machine for the job due to its incredible accuracy. Due to this feature, Ripley can 3D print functional prototypes to present to customers. This allows the customer to gain a better understanding of the look, feel, and function of the part. Not only does the machine offer remarkable accuracy, but the machine also offers a high speed which accelerates the development of new products and designs. 3D printing is a great asset to Ripley as it ensures all projects are consistently moving in a good direction and omits any dead ends in production. Interestingly enough, almost every product in their portfolio was initially 3D printed in some way.
"3D printing has helped move us forward in the sense that we can prototype designs, speed things along, get a better understanding of feasibility, and keep projects moving in a good direction"
Creating Ease in Manufacturing
In addition to prototyping, Ripley Tools also use their ProJet MJP 2500 Plus for tooling purposes. Brian shared that they also 3D print sub-plate jigs to assist their manufacturing efforts. 3D printing allows Ripley to create odd-shaped jigs and fixtures that help to accelerate their manufacturing processes. Notably so, Ripley can quickly and easily design and print a unique fixture on a need-basis. Therefore, it is crucial to recognize that 3D printing is not solely for concept building but is also applicable during the later stages of production as well.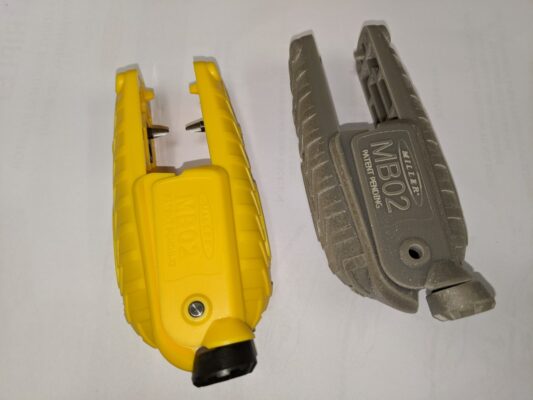 Would Brian recommend this process to other businesses? Absolutely. He said, "If you have an engineering team and some sort of product development, it is a great investment". One thing Brian wishes he had known sooner was the speed that it offers. Their ProJet MJP 2500 Plus speeds up the development process immensely. Notably, Brian shared that he "can't imagine developing at a mechanical level without a 3D printing machine".
3D printing is critical to their business, and we wanted to know what Adia has done to attribute to their successful adoption of additive manufacturing. We were happy to hear that Brian felt as though Adia is very responsive and helpful when any issues arise. He then further explained that Adia's service "is beyond reproach". Whenever there have been rough patches, Adia has been there to clear the air.
"3D printing processes could be a lot more painful, but Adia has made everything easier"
Thank you, Brian, and the team at Ripley Tools, for trusting us with your 3D printing needs. We've enjoyed watching your growth and look forward to continuing to accelerate your innovation.