3D printers
Brought to you by the company that invented them

From Prototype to Production
With the best range of commercial 3D printing technologies, we deliver a perfect combination of 3D printing, materials and application expertise.

Global Patents Issued In The Last Decade
3D Printed Materials Available
Production Parts Produced Daily by Customers
Figure 4
Productive and cost-effective digital manufacturing solutions
Figure 4® delivers ultra-fast additive manufacturing technology with systems that offer the expandable capacity to meet your present and future needs. With access to a range of innovative materials, Figure 4 enables tool-less alternatives to traditional injection molding or urethane casting processes with direct digital production of precision plastic parts, as well as ultra-fast same-day rapid prototyping.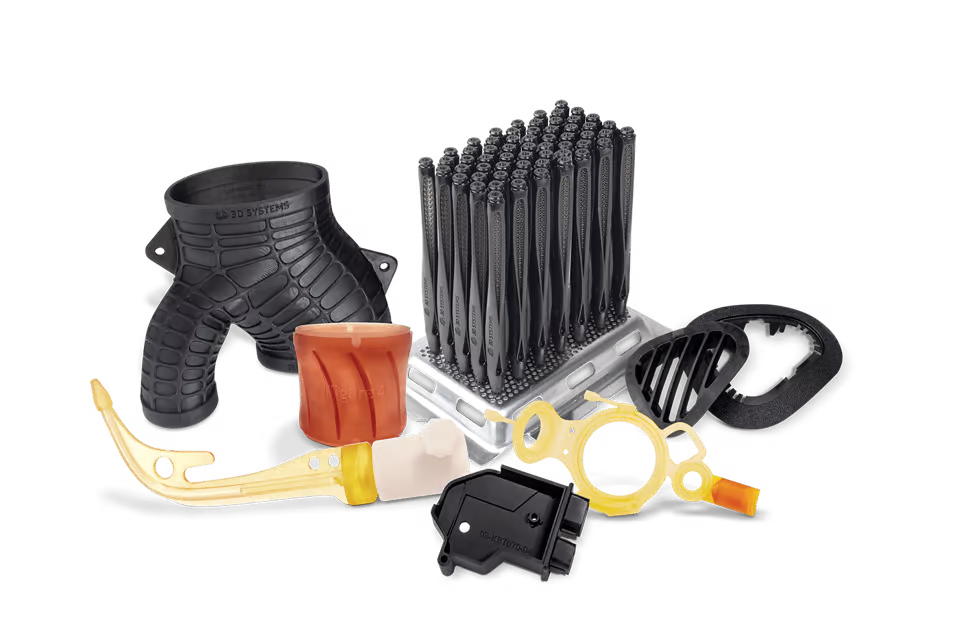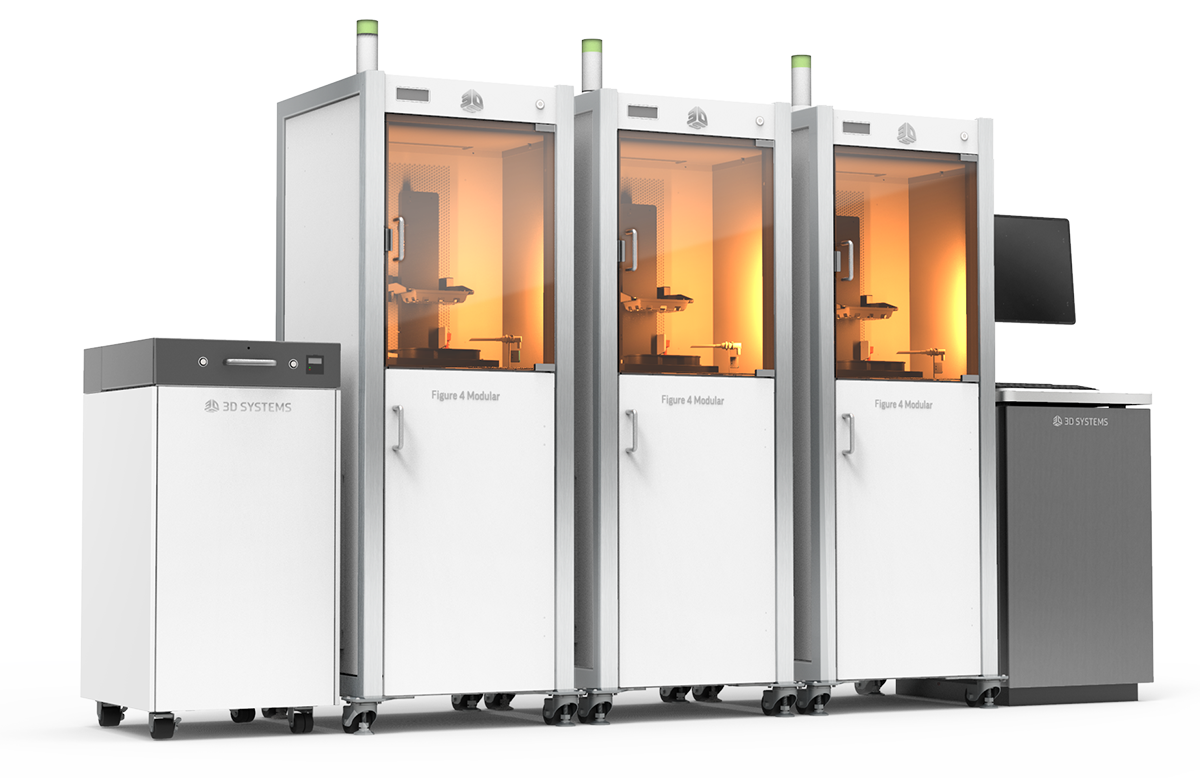 Figure 4 Modular
Scalable, semi-automated 3D manufacturing solution designed to scale with growth
Highlights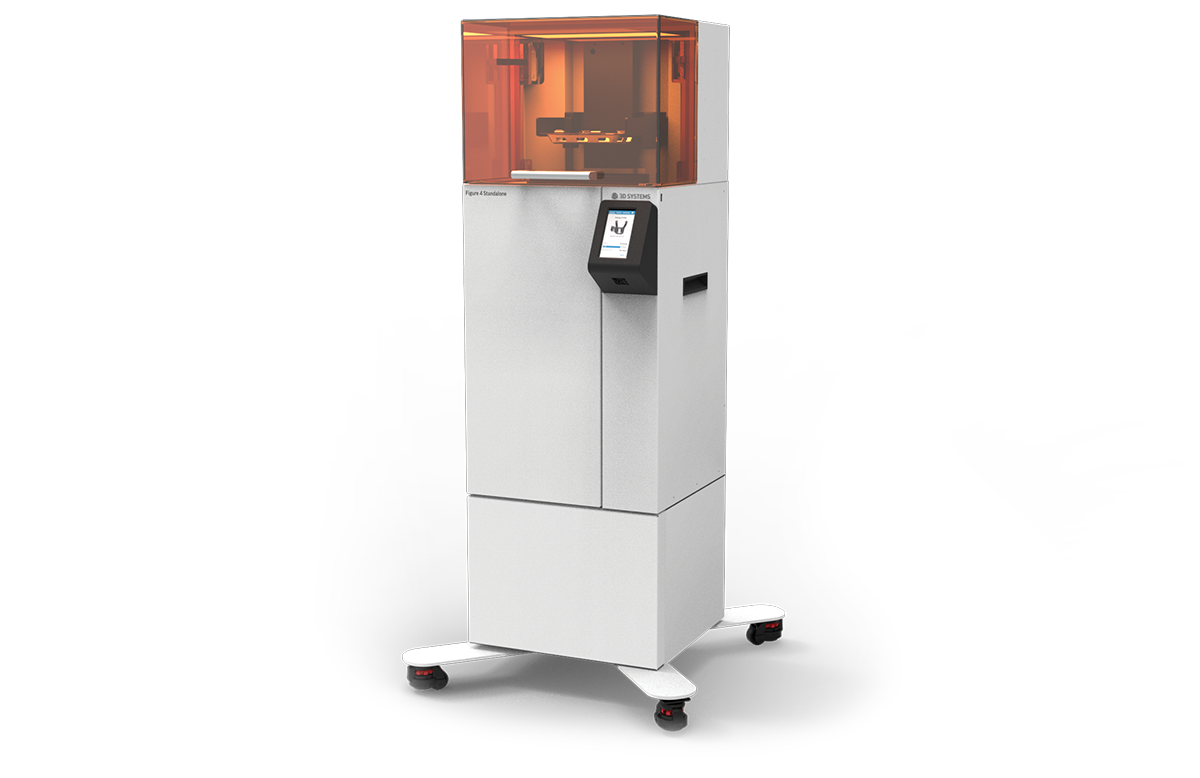 Figure 4 Standalone
Ultra-fast and affordable for same day prototyping and low-volume production
Highlights
MultiJet Printers (MJP)
Precision plastic, elastomeric, wax and composite parts with MJP 3D printers
MultiJet Printing (MJP) technology produces high fidelity, true-to-CAD parts, with fast print times, easy operation and simple post-processing for high productivity and true simplicity, from file to finished part. The wide range of VisiJet® materials for the ProJet MJP Series enables a broad set of applications for concept modeling, form and fit testing, functional prototyping, fluid flow analysis, rapid tooling, jigs and fixtures, casting patterns and medical applications requiring USP Class VI and/or ISO 10993 certification.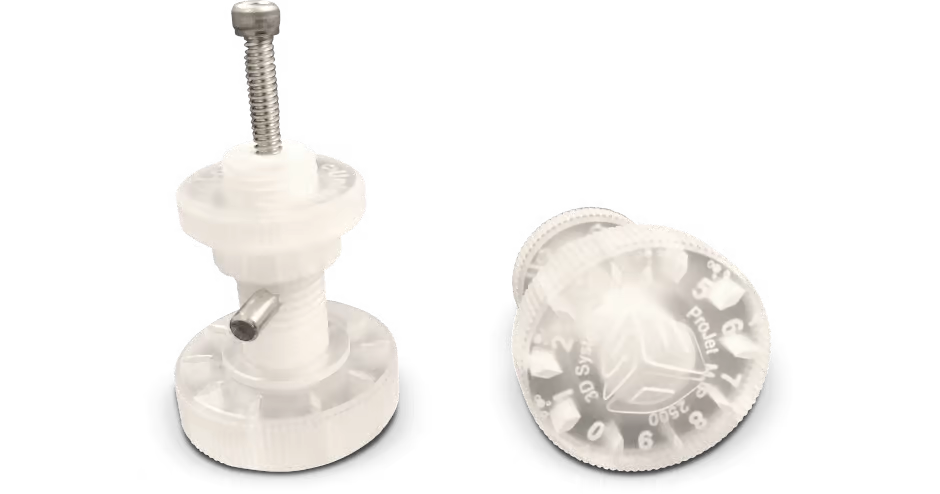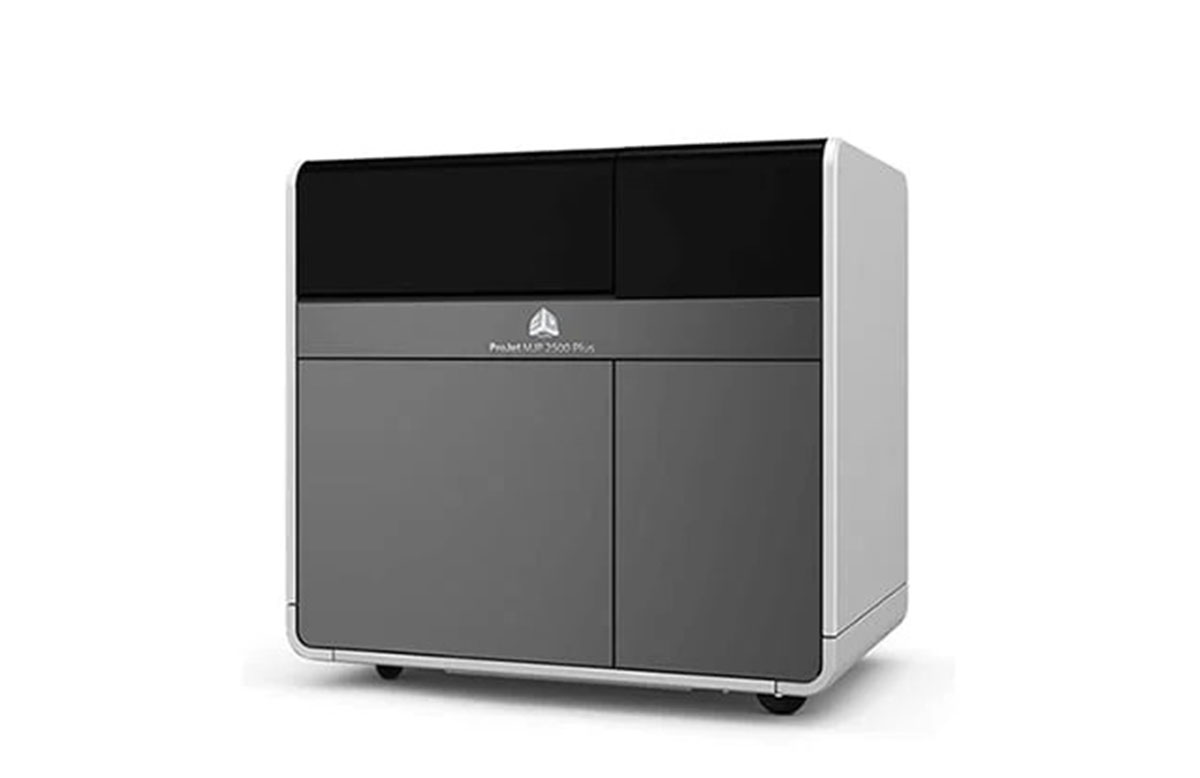 ProJet MJP 2500W
High productivity and affordability for 100% wax jewelry casting patterns
Highlights
Full Color 3D Printers
Affordable, photo-realistic full-color parts with ProJet® CJP 3D printers
Best known for its unparalleled color capabilities, 3D Systems' family of ProJet CJP x60 3D printers delivers models faster, at low operating costs. From educational settings to the most demanding commercial environments, 3D Systems' family of ProJet CJP x60 3D printers provides unparalleled, full-color 3D printing at exceptional print speeds and efficiency.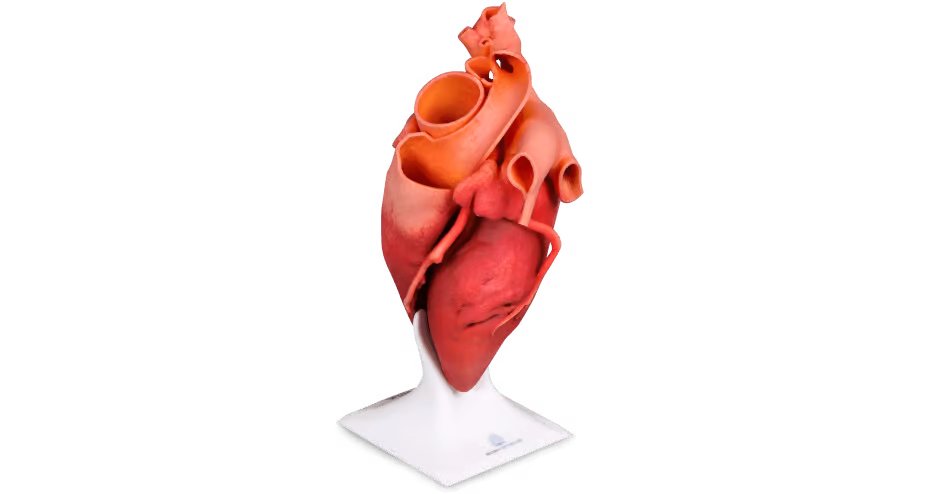 Stereolithography Printers (SLA)
Prototypes, tools and production parts with the gold standard in 3D printing
3D Systems—the inventor of Stereolithography (SLA) and the only SLA manufacturer offering the total solution with integrated hardware, software and materials fine-tuned to achieve renowned SLA parts quality—brings you legendary precision, repeatability and reliability in SLA 3D printers. SLA printers work with a wide range of materials, with a range of sizes and price points, which are designed for prototyping, end-use part production, casting patterns, molds, tooling, fixtures and medical models.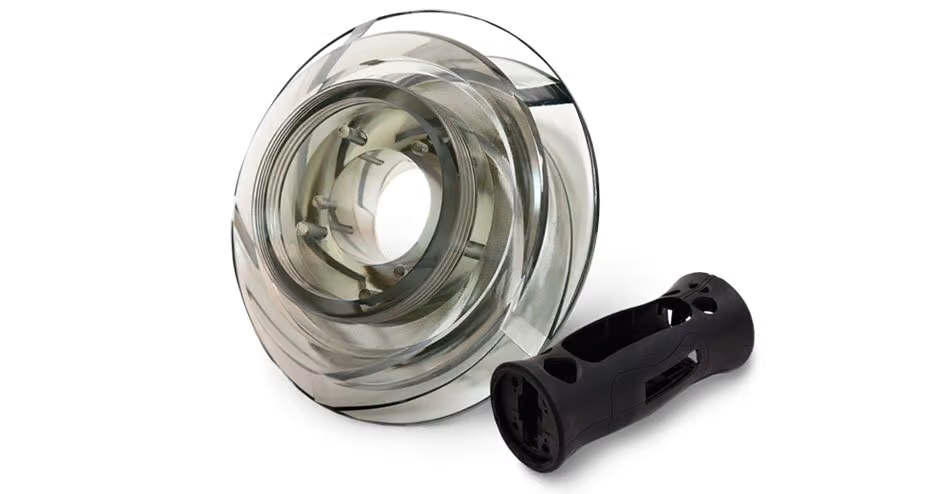 Selective Laser Sintering Printers (SLS)
Production thermoplastic parts with ProX® and sPro™ SLS 3D printers
Expand your manufacturing capabilities with production-grade nylon materials to produce tough, functional complex parts with excellent surface finish, resolution, accuracy, repeatability and low total cost of operations. SLS printers print in thermoplastic materials designed to offer you the full range of capabilities and isotropic properties, from rigid to elastomeric, high elongation, high impact strength, and high-temperature resistance.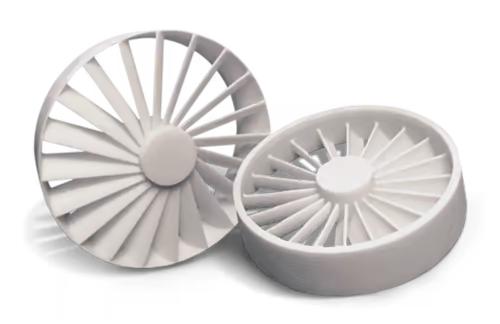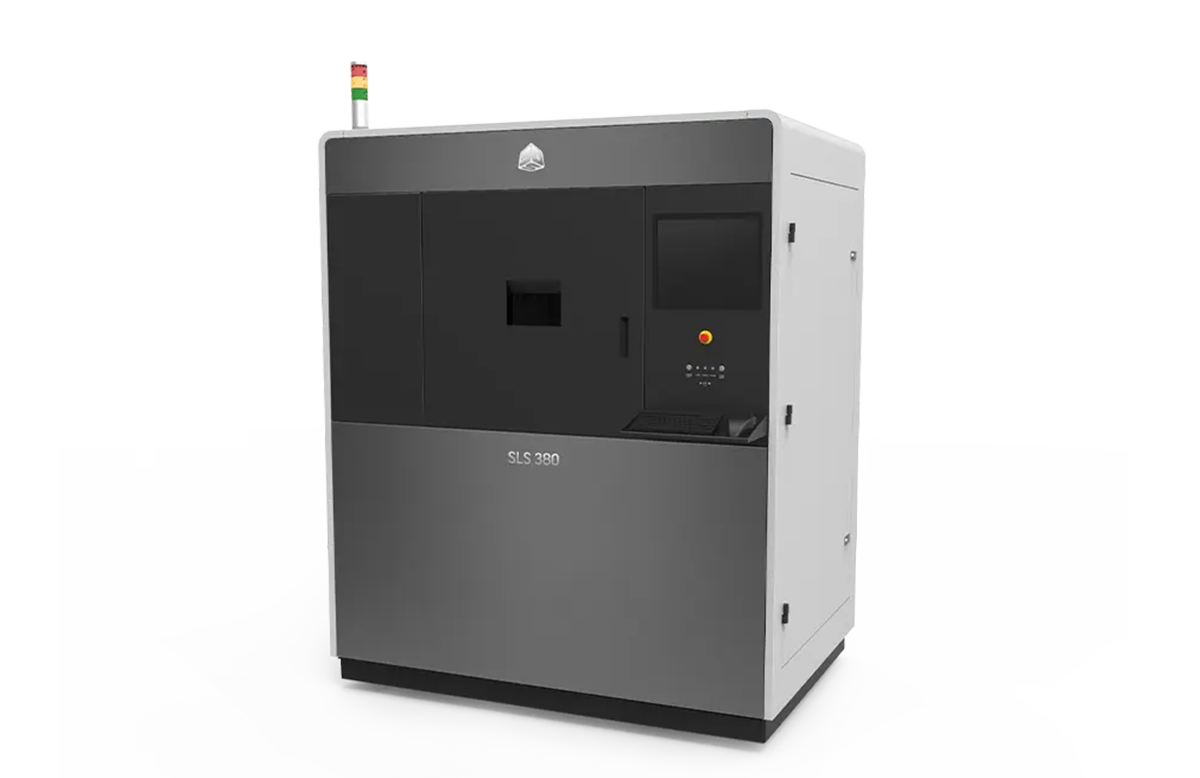 SLS 380
Industrial-Scale, Process Controlled Additive Manufacturing Solution for Selective Laser Sintering
Highlights
Metal Printers (DMP)
Rethink metal part design and produce products, components, and tools with reduced weight, increased functionalities and simplified assemblies.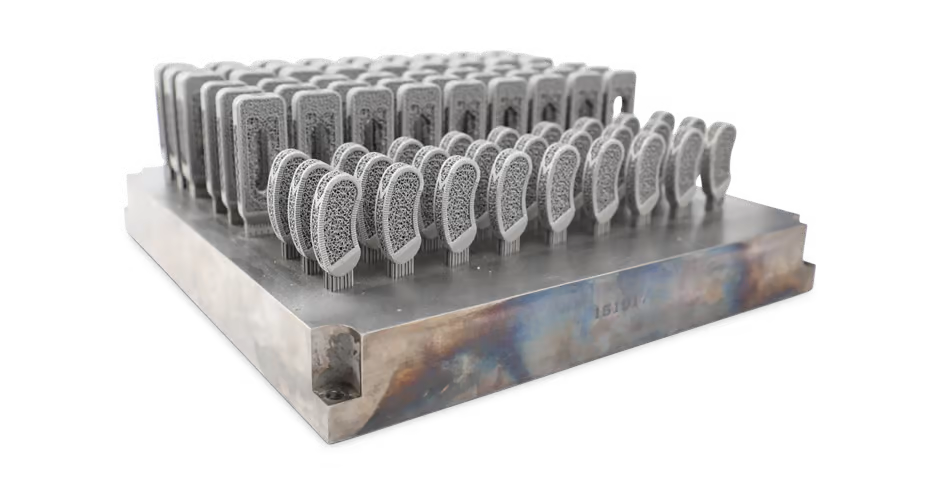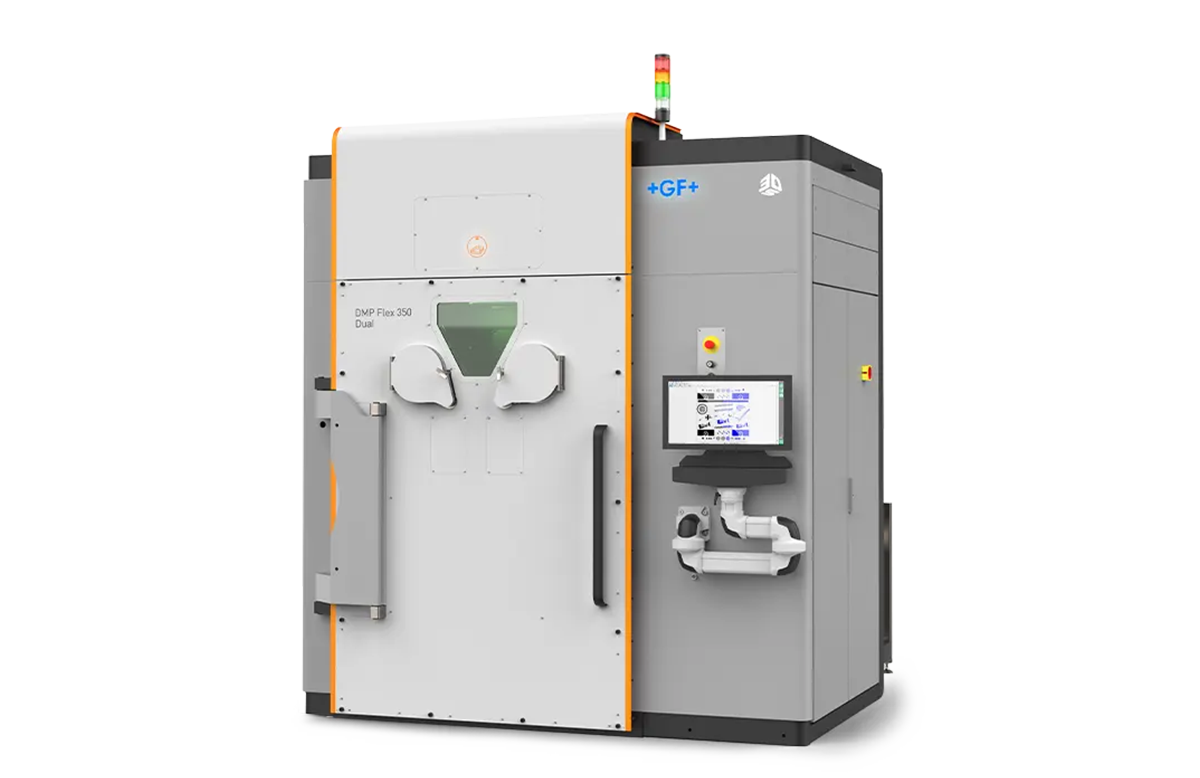 DMP Flex 350 and DMP Flex 350 Dual
Robust, flexible metal 3D printer for rapid part production
Highlights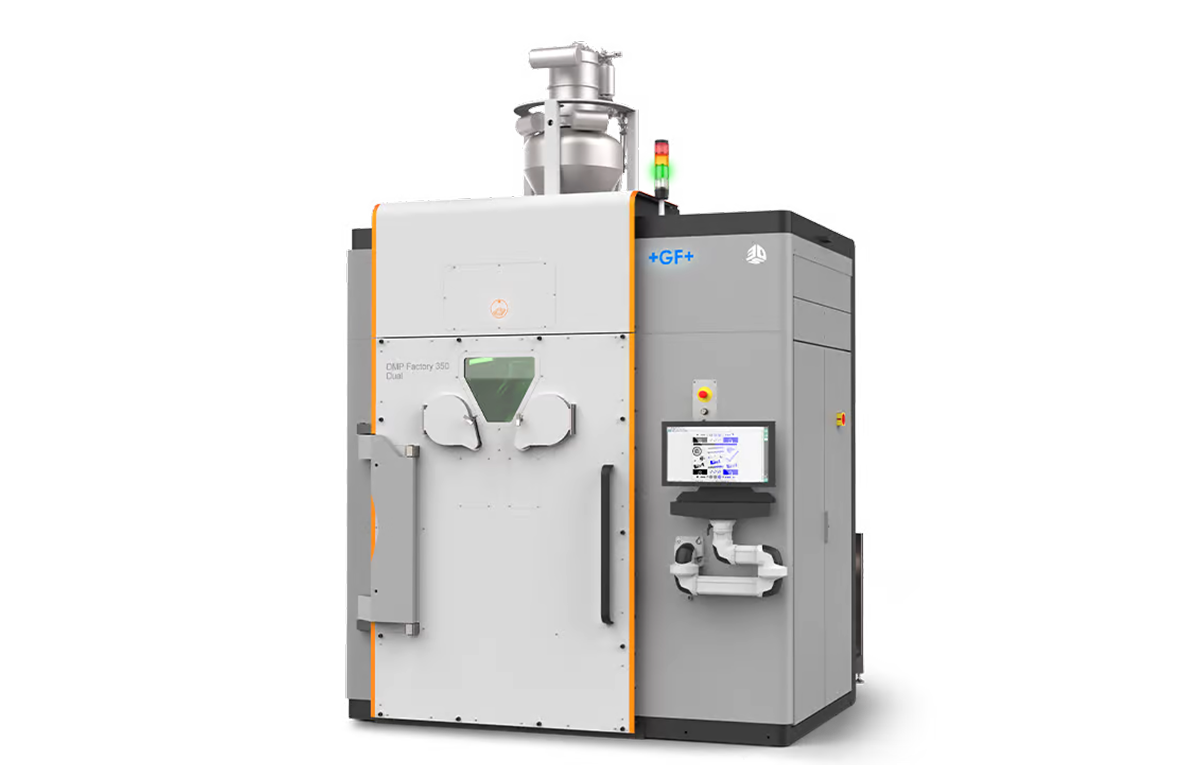 DMP Factory 350 and DMP Factory 350 Dual
Scalable, high quality metal AM with integrated powder management
Highlights
Interested in more information?
Use the form below to submit an inquiry!

Figure 4 Modular
Highlights:
Expandable capacity up to 24 print engines
Automated job management and queuing, automated material delivery, and centralized post-processing
Same-day prototyping and direct 3D production up to 10,000 parts per month
Each printer can run different materials and different jobs as part of a single high throughput line
Product Brochure
Figure 4 Standalone
Highlights:
Same day prototyping and direct digital production of tens and hundreds of parts per month
Affordable and versatile solution for low volume production, and same-day prototyping for fast design iteration and verification
Speed, quality and accuracy with industrial-grade durability, service and support
Product Brochure
SLA 750
Highlights:
Strong, highly accurate large parts (up to 1500 mm length) in one piece
Print large format complex assemblies, prototypes and production parts
Highly detailed, lightweight investment casting patterns with QuickCast® SLA build style
Product Brochure
ProJet 7000 HD
Highlights:
Same SLA benefits of the ProJet 6000, with more than double the build volume
Print prototypes, tooling, patterns for casting, end use parts
Highly detailed, lightweight investment casting patterns with QuickCast® SLA build style
Product Brochure
ProJet 6000 HD
Highlights:
Smooth surface, high quality for intricate jewelry geometries and high accuracy for prongs
Uses Accura Sapphire material to produce direct casting models, accurate patterns for silicon or rubber molding, as well as design verification models
Product Brochure
SLS 380
Highlights:
High throughput workflow solution with closed-loop process controls for repeatability across parts, builds, machines, and sites
Production-grade nylon thermoplastics
Automated 3D part nesting, material handling, and post-processing solutions
ProJet MJP 2500 Plus
Highlights:
Up to 3x higher 3D printing speeds than similar class printers and finished part delivery up to 4x faster with 3D Systems MJP EasyClean System
Capable of printing in rigid, engineering-grade, high temperature resistant, elastomeric or biocompatible materials, in clear or in a range of opaque colors
Perfect for concept modeling, rapid design iteration and validation, jigs and fixtures, patterns and molds
ProJet MJP 2500 IC
Highlights:
High quality small to mid-sized wax patterns that fit directly into a standard foundry casting process
Ideal for customized metal components, bridge manufacturing and low volume production
VisiJet® M2 ICast 100% wax material delivers the same melt and burn-out characteristics of standard casting waxes
ProJet MJP 2500W
Highlights:
100% wax casting reliability
High fidelity patterns with exceptional sharp edges, fine feature definition and smooth surfaces
Greater geometric freedom with dissolvable and meltable supports
For high-volume and mass custom jewelry manufacturing
From fast turnaround short runs to high volume production
ProJet CJP 660Pro
Highlights:
Professional 4-channel CMYK full color 3D printing capability to produce stunningly beautiful, photo-realistic full spectrum models
Fast, accurate, high resolution and uses eco-friendly, non-hazardous materials with zero liquid waste
Max build envelope capacity (W x D x H): 10 x 15 x 8 in (254 x 381 x 203 mm)
DMP Flex 350 and DMP Flex 350 Dual
Highlights:
Build volume 275 x 275 x 420 mm
High throughput, high repeatability
Fast, easy material change
Consistent, low O2 environment
DMP Factory 350 and DMP Factory 350 Dual
Highlights:
Build volume 275 x 275 x 420 mm
Integrated powder management
High throughput, high repeatability
Consistent, low O2 environment
DMP Flex 200
Highlights:
Build volume 140 x 140 x 115 mm
High performance at lower cost
Easy loading and cleaning
Consistent, low O2 environment