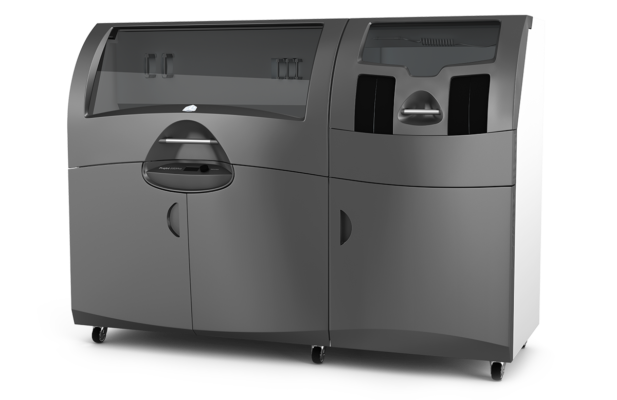 With so many 3D printers to choose from, it can be difficult deciding which printer is best for your operations. Allow us to introduce you to the ProJet 660 Pro, a hardworking, essential 3D printer for many businesses. This printer is ideal for concept modeling, simulation modeling, and color or texture validation.
ProJet 660 Pro parts are recognized for being affordable, eco-friendly, and high resolution. Not to mention, this printer offers impressive build speeds which ultimately increase efficiency and decrease operating costs. With this in mind, it is important to note that the fast print speed does not change the quality of parts. Each part boasts professional quality, full color which makes each part extremely accurate and photo realistic. This feature is correspondingly an attribute to its professional 4-channel CMYK full color 3D printing capabilities.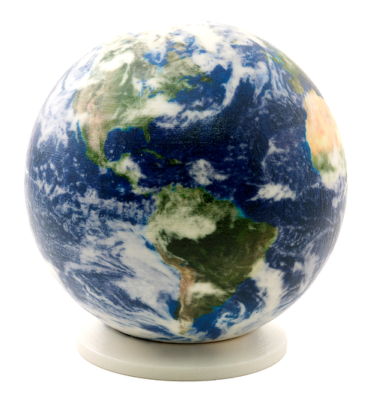 This printer reduces waste and costs by reusing powder. This machine uses the unused powder for support rather than building additional structures. Not to mention, this also allows for easy post-processing in the machine's own integrated part cleaning station. Additionally, the printer has the ability to build using non-hazardous materials for end-use parts, making builds safe and effective.
Undoubtedly, the ProJet 660 Pro is a crucial workhorse in any environment. From educational settings to commercial, this machine can do it all. Given these points, if you're looking to learn more about this machine, visit our products page or contact us today! Finally, if you're looking to schedule a demo, contact us here to book an appointment.
About Adia
Adia is a nationally certified woman-owned business offering custom engineering services and end-to-end additive manufacturing solutions. Adia is a proud partner of 3D Systems and a distributor for LOCTITE 3D Printing Resins.
We pride ourselves in carrying over 120 years of combined experience in the 3D printing industry and have developed unique programs that assist our clients with the implementation and/or improvement of additive manufacturing in their business. Through these programs, we can identify the best course of action along with a detailed plan to guide businesses on their way to reaching their highest 3D potential. Not only do we provide the machines, but we also strive to create ease before and after implementation or enhanced continued usage through our excellent support and next-day service!