Introducing Formlabs all-new SLS material, Formlabs TPU 90A Powder. As the first non-nylon powder the company has released for their SLS product line, the TPU material opens the doors to exceptionally strong, flexible, and skin-safe prototypes and end-use parts at a low cost. The TPU 90A Powder is ideal for wearables, gaskets or seals, protective sports equipment, orthotics, and so much more. If you are looking to produce fully functional and durable SLS 3D Printed parts in-house, follow along as we dive into this ground-breaking material and what exactly makes TPU 90A Powder so special.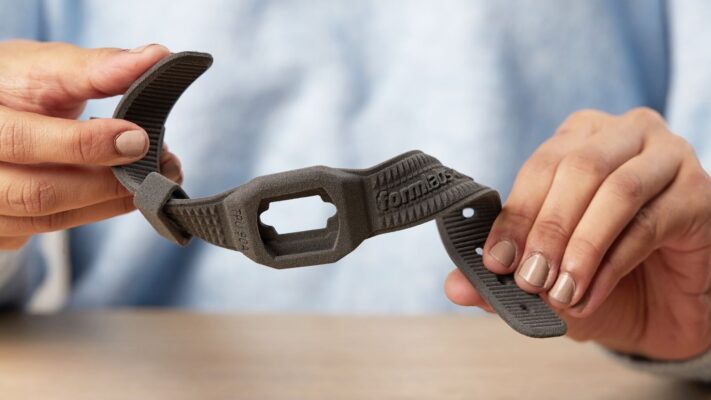 The Basics of TPU 90A Powder
To begin, Formlabs TPU 90A Powder has a shore hardness of 90A, placing the material in the medium-soft category. The feel of the material lies somewhere between a pencil eraser and tire tread. This texture and flexibility, allows users to design and create both hard and soft parts. The powder also offers impressive elongation at break and tensile strength for strong and functional prototypes and end-use products. Impressively so, the powder also offers a 20% refresh rate. Not only does this minimize material waste but it also optimizes cost per part. Compared to other TPUs on the market, building parts with Formlabs TPU 90A Powder offers extreme accessibility and ease of use with help of the Fuse Series systems.
Biocompatibility
Let's talk about TPU 90A's biocompatibility. Biocompatibility is the material's ability to interact with living organisms and tissues without causing harm. It's notable that the TPU 90A Powder meets the applicable requirements (ISO 10993-1:2020) and are biologically safe for a limited duration. This feature makes Formlabs TPU 90A ideal in producing medical appliances or wearable accessories. Examples of skin-safe applications include wearable prototypes, fashion design pieces, shin guards or prosthetic liners.
Industries & Applications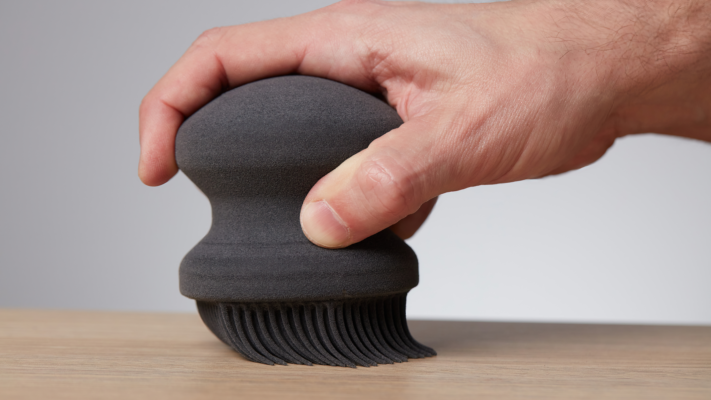 Formlabs TPU 90A offers a variety of impressive characteristics, making it well-fit for a variety of industry applications. Below are several industries and applications in which this material may be utilized:
Engineering & Manufacturing: Vibration dampers or bumpers, sheet metal forming, tubes, hoses or automotive interiors.
Consumer Goods: clothing parts, cosmetic prototypes, soft-touch elements, sporting goods, or shin guards
Healthcare: skin-safe flexible parts, end-use medical devices and components, orthotic pads, splints or cranial remolding helmets