PUMA, "From Vendor to a Professional Friendship"
Recently, we took some time to interview one of our valued customers, PUMA. We interviewed Jerry Ni, Senior Team Head of 3D CAD & Footwear Product Testing. The well-known footwear brand has been 3D printing for over a decade and continues to use the technology for concept building, product testing, and development. This allows the company to determine how the shoe will perform post-production. 3D printing allows PUMA to reach a higher standard of performance by not only printing for visual design but for function as well. Manufacturing shoes in bulk is a very large investment with long lead times, therefore it is crucial that all technical aspects are in-line before the shoe is sent to production. 3D printing these prototypes not only minimizes risk and mistakes, but it also gets things done quicker and more efficiently.
"From a vendor to a professional friendship – the team at Adia makes it easy to talk and share ideas."
When asked how the 3D printing process compares to other concept building processes, Jerry replied, "Nothing compares. You can design all day but until you get something tangible, you can't really visualize a product effectively".  PUMA creates their concept models using two ProJet 660 Pros which Jerry described as "work horses" that are instrumental to their process in R&D and design. With these two machines, his team prints up to four prototypes a day. The ProJet 660 Pro is known for its rapid printing speed. Not only that but the ProJet 660 Pro also does not require support structures. Rather, the machine uses unused powder as support to make sure that the build is stable.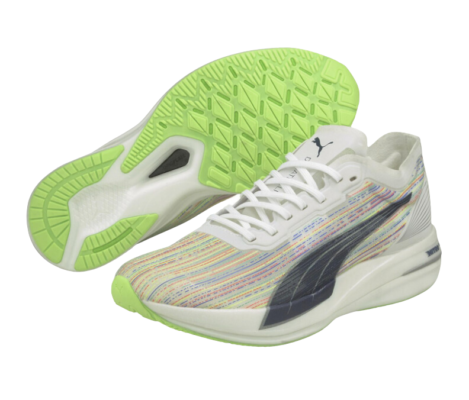 "No 3D printer does the same thing, so it has been interesting learning about different products. 3D printers also can't do everything, so it is up to the user to find the best machine for their business. That's where Adia comes in."
During our interview, we asked Jerry what is one thing that he wishes he had known sooner regarding 3D printing. His response was the ability to acquire detailed information about a wide variety of machines. Especially, strengths and weaknesses. Notably, Jerry stated that he was unable to obtain much of this information without the help of Adia. He then continued to explain that having this information accelerates PUMA's use of 3D printing. Mainly due to a better understanding of which machine would work best for their usage. To that point, Jerry explained that the hardest part of 3D printing is understanding limitations and learning how to design builds effectively. He finds that education is a huge aid to their success along with continued check-ins and same to next-day service from our team to ensure that their machines are in tip-top shape.
"Adia has introduced me to new technologies that I wish I knew about sooner. This has allowed me to expand our capabilities within the technology and allowed our company to move forward in ways we were unable to previously. Any chance to hear advice from Adia, we appreciate and take advantage of because you don't always get that sort of exposure."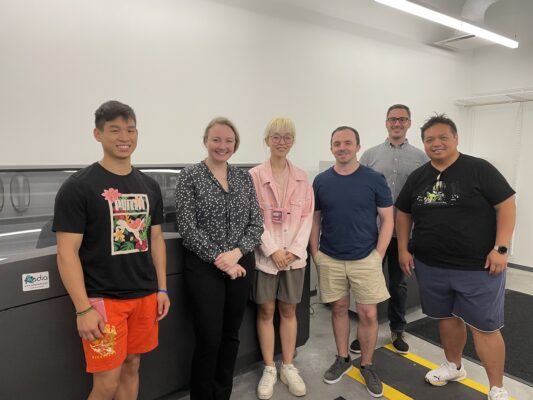 In the future, Jerry plans to continue his use and build onto his knowledge in 3D printing. When asked how Adia has attributed to PUMA's success in 3D printing, Jerry put emphasis on our ability to accommodate our customers. Whenever we're able to develop a solution for our customers, we do so in any way we can. As for service Jerry said, "Adia really helps our business run as smoothly as possible even though there are hiccups here and there. When we have deadlines, Adia offers timely service that helps us fix those hiccups so that we can meet our deadlines".
"Adia is on top of things whenever we need service. This has helped us to keep moving and because you go above and beyond, we know we're in good hands. The partnership makes our company work. Everything is seamless."
We follow the golden rule when it comes to our customers. That being, we treat our customers the way we would want to be treated. We care for our customers and want to see them thrive throughout their 3D printing journey. We do our best to understand customer's needs and offer them a solution customized to their business. As for service, we understand how important 3D printing is to your operations. When you're machine is down, we offer same to next day service to get your printers back up and running. Thank you, PUMA, for trusting us and allowing us to assist your company's 3D journey. We look forward to watching you grow and continuing to offer our support along the way!